Search Open Houses in Pinellas County Now
Search Tampa Bay FL Open Houses Now
One of the Best Ways To Get To Know The Neighborhoods You Love is To Check Out Open Houses. At Sandy Hartmann and Associates, We Make It Easy! See Our Handy Links Below For a List of Upcoming Open Houses in Some of the Most Popular Areas in and Around the Gulf Beaches. Not Fining Anything You Love? Call, Text, or Register on Our Website To Receive the Latest Alerts About New Home Listings, Find Motivated Sellers, Price Reductions, and More. We're Here To Make Your Home-Buying Experience Easy!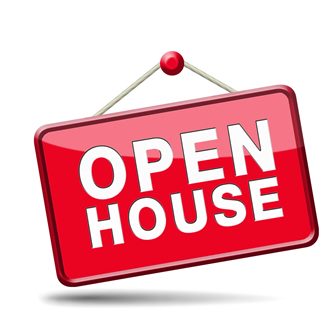 Testimonials
" "I am not an experienced home buyer, but the associates with Sandy Hartmann were very patient with me. I was very pleased with the experience. They carefully walked me through anything I was uncomfortable with. Shortly thereafter I sold my home through Sandy Hartmann & Associates also. I would like to thank Danielle Lower for her outstanding empathy and understanding of my situation, Kathi M. for going the extra mile and helping me with a Permit situation, Meghan N. for keeping me updated in the early stages, Sandy Reynolds for being a real pleasure to work with when I was buying, and Kathi again for keeping the t's crossed and the i's dotted at my condo closing, which of course is extremely important. Also many thanks to Sandy Hartmann who called several times and gave me her own cell number. I certainly did not feel like a "number" with these folks. Great team...thanks again so much." "
- Mike Miller 4/28/17
" "Sandy's team is top of the line. Everyone we worked with to sell and then purchase a new single family home in Largo, FL in 2017 were excellent. Mary Francis Cormican worked with us to find and close on our new home, she was wonderful. Danielle Lower sold and closed on our old home. Everything went smooth as glass on both transactions with the help of Kathi Morland. We were greatly impressed with the Sandy Hartmann team." "
- Wes Garrett 8/2/17
" "Andrea Hartmann did a terrific job listing and marketing my home for sale. She was professional in her evaluation and in advising for the preparation. The real estate marketing was the highest of quality with incredible support by their team of real estate experts. They made the process seamless and stress free. Thank you Hartmann Team!" "
- Tom & Julie Combs 5/1/17
" "Sandy Hartmann & Associates is run like a well-oiled machine. Ms Hartmann has a very professional staff who each have specific responsibilities, yet each person that I have contact with takes full responsibility for meeting all of the client's needs. Very unique!" "
- Merle Impson 7/26/17
" "From the very beginning tour of condos, my agent was friendly, knowledgeable of the area and most supportive in helping us reach a happy ending purchase. Lines of communication were readily open and I felt she truly had my best interests in mind. I would highly recommend Sandy Hartmann agency." "
- Rebecca Patterson 9/19/16
" "Thank you for your expertise and professionalism, from listing our home, figuring out a solid asking price, showing our home and the closing process. My husband and I were very pleased with your services. I would definitely recommend Sandy Hartmann and Associates to Friends and Family. Thank you." "
- Wayne & Charlene Mobsby 8/31/2016
" "I highly recommend Mary Frances!! She was the only realtor that returned our phone calls & listened to what we wanted. We needed a foreclosure. Once the other dozen or so realtors found out we wanted a foreclosure we never heard from them again! We started to feel a little defeated & my husband called Mary Frances & yay! She called us back & we were looking at houses in a couple days & under contract a week later & today own our home! Mary Frances & the Sandy Hartmann team jumped in & found us our home!! If you're looking for a realtor Mary Frances & the Sandy Hartmann Real Estate Team are your go to people! Thank you so very much!!!!!" "
- Jeffrey & Denise Anderson 6/26/17
" "This is the second time I've used Sandy Hartmann Realty and I highly recommend them! She has such a great team that works for her, very personable, helpful and very efficient! Thank you so much for all of your helpfulness and kindness!" "
- Ellen Harrison 7/26/16
" "When my father passed away we needed someone who we could trust to help us sell his house, and help through the estate sale as well. Sandy Hartmann and her staff were incredible. At such a trying time for my family Sandy was there to answer all our questions and told us she would have his house sold in thirty days. I highly recommend Sandy Hartmann and Associates to be your real estate company. My family and I can't thank her enough." "
- Jackie & Dave Haley 8/1/16
" "We worked with Sandy Reynolds from Sandy Hartmann's Agency in the Seminole market, which is very tight and with an admittedly specific set of criteria. Sandy was very responsive plus she set us up with a daily email on the changes in the market tailored to our search, and would call us when something of particular interest came up. She never made us feel pressured, and in fact told us that the house had to be what we were looking for and that we felt was the right one. We found that house and Sandy supported us all the way through the negotiations, making us feel comfortable and reassured. The Transaction Manager, Terri has kept us well informed in the process working toward closing. And all of this support from the Sandy Hartmann Agency has been warm, friendly, personal and very real." "
- Susan and Al Biel 5/3/16
" "What a positive experience we had with Laurie Chase of Sandy Hartmann's office! Laurie sold our family home within three days, and that can definitely be attributed to her extreme knowledge of the market, coupled with the professional, efficient and kind manner in which she conducts business. She absolutely exceeded every expectation that was set in terms of communication, follow-through, documentation, signage, overall team support, availability and professionalism. She truly worked WITH us, guiding us through each step of the sale and closing, and making sure that we were kept informed at all times so we could make the best decisions. It was a pleasure to have Laurie as our partner in this sale, and we look forward to continuing our friendship with her. She has earned our respect and highest recommendation." "
- Joan Epstein 2/29/16
" "Sandy Hartmann and her team did an outstanding job helping me find my dream home. My agent Gabriele Spinuso was the absolute BEST! He was very knowledgeable, he listened to what I wanted, he always made time for me and most of all was very supportive and encouraging along the process. I am convinced that without him the process would have been so much more tedious. Kathi Morland did an outstanding job by providing all relevant documents in a very short period of time, resulting in an uncomplicated closing. I would highly recommend Sandy Hartmann and her team for all issues relating to the home buying or selling process, but especially Gabriele for going above and beyond what I expected from a realtor. Thank you for helping me making my dream come true, I will recommend you gladly to anyone looking to buy or sell property." "
- Susan Brown 6/15/17
" "I purchased a commercial property and the team at Sandy Hartmann were professional and took care of issues quickly leading to a great deal. Thanks for all the help in closing this purchase." "
- Paul Guilbaud 7/5/17
" "Laurie Chase, the sales agent from Sandy Hartmann's team, was extraordinarily responsive and sensitive to my needs as the seller of beachfront property. As a result, my beachfront condo sold in one day and closed within three weeks! She was able to work with me, even though I was in Chicago, using the phone and email effectively. I couldn't be more pleased." "
- Cheryl Wollin 5/24/17
" "We used the Sandy Hartmann team to buy our home and sell our condo simultaneously which is a stressful process. We were fortunate to have the help of such a knowledgeable team. From beginning to end, they were available for us each and every step of the way. We are not originally from Florida so it was important for us to have a whole team guide us along the way. I use the word "team" because that is how this realtor group worked together." "
- Tom & Jonelle Ruppel 2/3/16
Previous
Next