2018 Home Affordability Report
The 2018 Home Affordability Report
As home inventory continues to lag and home prices continue to climb, home buyers are increasingly becoming more and more concerned about what they can afford to buy while shopping for a home. According to a recent Home Affordability Report completed by Unison (a home investment company), "Over the past decade, home prices in almost all major U.S. cities have increased," with large coastal cities being hit the hardest.
To give prospective homeowners an idea of what they can afford by city, Unison calculated median home values in each city, then looked at average monthly costs for various down payment options to buy a home, as well as average property tax rates, and an assumed mortgage interest rate of 4.625% on a 30-year fixed mortgage. The study also used the assumption that homeowners aren't spending more than 30% of their annual income on housing costs.
According to the report, New York City is the least affordable in the U.S., with an annual salary of $418,482 required to purchase a home! Following New York City on the list of least affordable cities to live in, was San Francisco, with a salary of $349,650 required to buy a home, and Boston- with a salary of $199,750 required to buy a home.
Thankfully, despite the rising home prices around the country, The Tampa/St.Petersburg area not only remains one of the most popular metro areas to relocate to, but also continues to be one of the most affordable housing markets in the country as well, with a salary of $48,025 needed to buy a home in the area. The other most affordable cities in the U.S. were Detroit, Kansas City, Philadelphia, and Dallas.
This is great news for residents of the Tampa Bay area, or future residents of the Tampa and St. Petersburg areas, who are considering purchasing a home. Despite the low home inventory much of the U.S. (including the Tampa Bay Area) is experiencing, the Tampa Bay job market remains strong with an unemployment rate of just 3.6% as of February 2018, making it easier than ever to find stable employment while also paying less costs of living. This makes the Tampa Bay area one of the most desirable places to live in the U.S. as well.
This is just another great reason that the Florida real estate market is growing in popularity. If you're thinking about buying a home or have questions about buying a home or relocating to the Tampa Bay, FL area, please give us a call! At Sandy Hartmann & Associates, our skilled team of real estate agents will be ready and waiting to answer all of your most important home buying and real estate questions.
Feel free to register for a free account on our website to search the Florida MLS to find homes, find motivated home sellers, and see the newest home listings in Florida each day. You can also save properties you love to your account and set up property alerts that will tell you when a new home for sale comes up in your price range or with the features you're looking for.
You can also call us any time at (727) 400-3315. We're here to make finding your dream home a reality!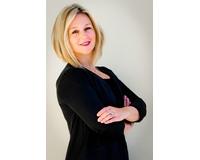 Author:
Andrea Hartmann
Phone:
727-324-8183
Dated:
April 12th 2018
Views:
1,233
About Andrea: Andrea is the Managing Partner of Sandy Hartmann & Associates. She is a licensed Realtor with over 1...